Rush Fitness is East India's largest fitness studio chain with state-of-the-art fitness studios in key locations.
With latest and best fitness equipments and in-house facilities Rush Fitness offers its members the best.
Rush Fitness has internationally certified trainers and nutritionists for the ultimate fitness experience.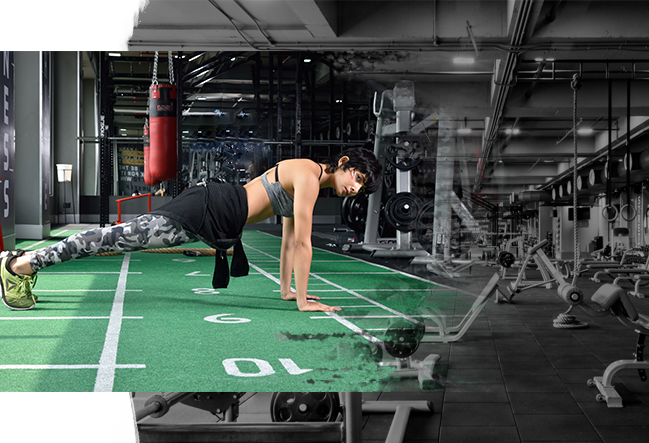 Let's take this
to the next level
Unrivaled fitness classes. Unparalleled personal training. Studios that inspire you to perform and luxury amenities that keep you at your peak. It's more than a fitness club. It's life.
Experience Fitness Cafe

The Rush Café, a health food restaurant available at all Rush Platinum Centres, Serves a wide variety of health food and beverages. We bring to our members a complete holistic experience in fitness and health with the launch of this café.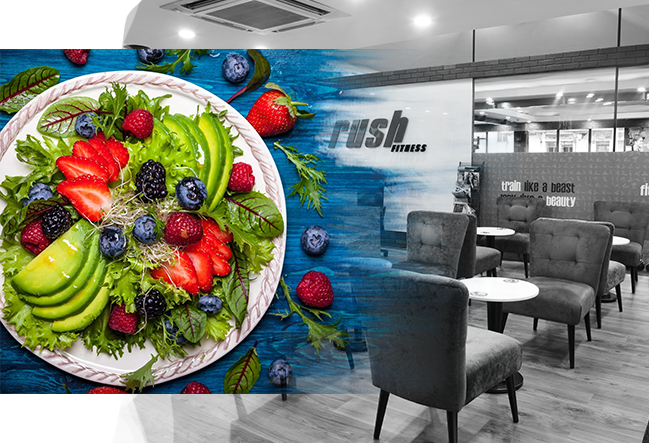 Proper, well functioning, mainstream gym! Great machines, ample space, great and friendly staff! What more you can ask for?


It made me change the idea of gym. i had never been a gym person but after my sister introduced me to 'Rush'It has got me caught and now i cannot do without visiting'Rush'. I love the ambience and the favourite corner of the gym is the small cafeteria wherein I have healthy breakfast. You guys rock!


I was one of the first few members of Rush Fitness Alipore, even though I stay in Ballygunj, I drive to Alipore and look forward to working out at Rush Fitness, with my trainer. For me this is the best gym ever, the team is great here. All the best and I love the passion that Prakash and Ritu bring into the mix.

The best part about Rush Fitness for me unlike most gyms around are the trainers. The trainers at Rush are more than efficient. I have seen my body change and how. There's not a day at Rush Fitness I would like to miss. So for me the gym itself and the trainers under the able guidance of Neeraj Surana has kept me addicted to my workout.


At Rush Fitness, we build a common trainee into an athlete (whether his sport is life or any other sport) from ground up, someone who is proprioceptively aware, resilient to injuries and strong in all planes of movement.


Rush Fitness is all about providing the perfect ambience and conditions that make working out a pleasurable experience. It's about making every individual develop a love for gymming.


We feel Rush Fitness has one of the best infrastructres for a gym incomparable in the whole city of Kolkata. What especally like is the Value Card system which lets you access all their facilites across the city thus ensuring you never miss your workout whenever, wherever.


After you decide to start training we will make sure you get the best fitness program. Our trainers and facilities are the winning combinations to help you achieve your goals.
Stop Wishing. Start Doing.
At Rush, we always have great offers to get you moving. Here's what we have on right now.
AT KOLKATA'S PRIME LOCATIONS